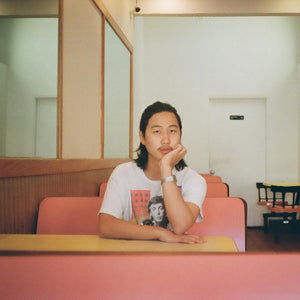 Back in 2018, with just a handful of melodies recorded on a thrifted tape machine, Toronto-based musician Freddy Kwon began his solo bedroom pop project freddyboy. This speaks to Kwon's level of concision, his ability to build and layer an entire world seamlessly within a small space — for instance, in just three tracks, Kwon's 2021 sophomore EP Vignette002 beautifully solidified his unique multi-textured and maximalist take on lo-fi dream pop, seamlessly expanding on what he introduced in his debut EP Vignette001 exactly one year prior. Hobby, his dreamy third EP, is another focused preservation and expansion of these ideas...
---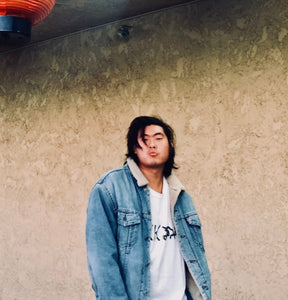 Jangly Guitar-based Dream Pop Album by GRMLN GRMLN is the solo project of Korean/Japanese artist Yoodoo Park. The American/Australian based musician has released a number of albums over the past decade, the two most recent being his 2021 LP Laughing Shadow and his 2022 LP American Boy; both releases beautifully accomodated soft, echoed, ebuillent acoustic guitar work and patient, passionate narratives about heartache and memory.   However, Park's 2022 LP Dark Moon proves that he is a jack-of-all-trades (and master of all); as the title suggests, the album is instead on the evocative, contemplative side, with oceanic vocal echo, experimental...
---
Orchid Mantis Evokes The Coveted Nostalgia Like That Of Old Photographs Orchid Mantis is the experimental bedroom pop project of Atlanta-based artist Thomas Howard. Since the project's start in 2014, Howard's now signature lo-fi sound has gracefully inhabited the space that separates ambient compositional structures and pop songwriting, frequently utilizing obscure samples and unique recording techniques; overall, his sound evokes the coveted nostalgia like that of old photographs and precious, irreplaceable mementos. Howard thoughtfully carves space for narratives detailing - as it says in his bandcamp bio - songs about "forgetting;" in other words, he brilliantly explores the elusive, fleeting...
---
Shutters View is a gorgeous expounding of evocation and melancholy Based in San Francisco, Soft Pastels is a solo project taking inspiration from new wave, cold wave, and dream pop. Shutters View is his first full-length album in just over five years, following the release of his 2017 album No Loss. Flawlessly mixed by Matt Messore (Cathedral Bells, Midi Memory), Shutters View is a gorgeous expounding of evocation and melancholy, continuously oscillating between the act of hearkening back to new/cold wave pasts as well as beckoning towards modern dream pop futures. Opener "They Run" and closer "Knock on the Door" are...
---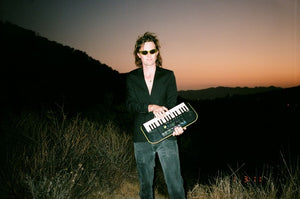 Girlpool Drummer Releases Solo Indie Rock Album Total Heat is the lo-fi pop project of LA-based artist Ross Wallace Chait. With over fifteen years of experience as a drummer and formally trained in jazz, before beginning this solo project he toured/collaborated with artists like Girlpool; in that time, he was slowly building up a persona. In his bio on Bandcamp, there's a few reminders for his listeners: "Total Heat is a ceremony / Total Heat is a light / Total Heat is for the spirits / Total Heat's alright." In regards to Totally Real, Total Heat's debut album, it's the...