• Kekko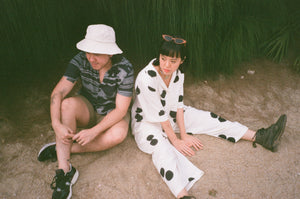 Reverb-Soaked Psychedelic Shoegaze out of Singapore Dreaming Life is the debut EP from Singapore-based dream pop duo Kekko. The project is the psychedelic lovechild of vocalist Cherie, and Tim, composer and producer of otherworldly, atmospheric soundscapes that brilliantly accompany her soft, dreamy, shoegaze inspired tone. Heavily steeped in spirituality and Eastern philosophy, the duo desires to express the inexpressible in their music, striving to house the energy of the universe in all its dimensions, to pinpoint the magic of achieving internal transcendence. Warmth exudes effortlessly from each track on Dreaming Life, beginning with the opener and title track; hefty synth...
---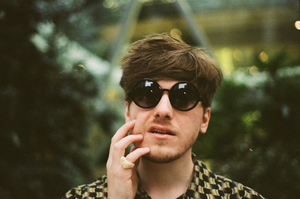 Shimmertraps Member & Producer, Brodie Cole, Releases Solo EP Aldous Baker, also known as the solo project of Seattle-based artist Brodie Cole, shares his stunning solo EP Parcades. As both member and producer of the psych-synth quartet Shimmertraps (who released their gorgeous debut album 'LOOK!' in 2020), Cole is no stranger to composition, especially when it comes to the layering of multiple tonal textures. Seamlessly blending together '70s r&b funk, '60s melodies, and '50s barbershop harmonies, Parcades sounds just as bright and colorful as its album cover. It's easy to imagine, for instance, the blue bubbles (from the looks of it,...
---
Blueberry Jams is the debut EP from Chloe Berry. Raised and based in New York City, the 21 year-old half-Asian indie musician writes, records, and produces all her music from her bedroom, flawlessly achieving a dreamy, DIY lo-fi sound that wonderfully accompanies her bright vocals in every track. With lyrics centering on everything from mental health to the inner workings of various relationships, Berry doesn't shy away from vulnerability or frustration, instead directly approaching each with vibrant energy. She admits to being a hopeless romantic in the quirky, minimal "Breakfast," explaining that "even when the night was not okay," "I'll...
---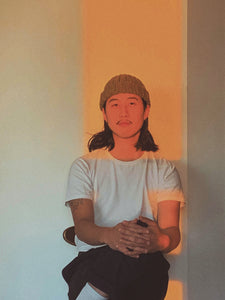 Vignettes are typically portrayed through one of two mediums. Spoken or written down, they are brief, yet highly evocative descriptions, accounts, or episodes; visually, on the other hand, they are images that slowly blur and fade into darkness at the edges and corners, never possessing a discernible border. Both, of course, tell a vivid story in only a handful of creative elements, and this is exactly what Toronto-based artist Freddy Kwon, under the name freddyboy, accomplishes. Kwon's sophomore EP Vignette002 comes one year after his debut Vignette001, both releases beautifully expressing his unique multi-textured and maximalist take on lo-fi...
---
Cathedral Bells just released their second full-length album 'Ether' as a follow-up to their 2020 release 'Velvet Spirit'. Premiered by Brooklyn Vegan, the new record is described as being in the "hazy dream pop realm, but with a harder-hitting, shoegazier edge at times too." Cassettes & vinyl are on our store now!  Stream - YouTube - Bandcamp - Instagram - Vinyl/Cassette/CD