• Vansire
  Two years after their wildly successful full-length album 'Angel Youth' Vansire is back with a new, highly anticipated EP. Currently available on 10" vinyl, cassette, & CD. Stream - YouTube - Bandcamp - Instagram - Vinyl/Cassette/CD
---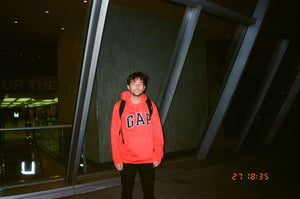 In 37 short minutes, CASTLEBEAT's Melodrama transforms what used to be speedy tempos and beach-rock riffs into a smooth, electric new sound.  When he eventually got bored of his acoustic guitar and moved to the eccentric neighborhood of Bushwick from the small bouts of Orange County, his music went along with him.  Synthesizers and light drums overtake the first four tracks of Melodrama, yet there are remnants of Castlebeat's first two albums, VHS and CASTLEBEAT. "Summertime", like his eponymous album's first track "Dreamgaze", takes its time to explore the vague relativity of time; those moments where some moments seem to...
---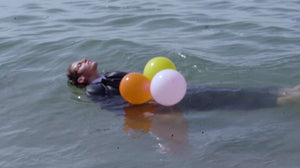 Described as a "psych-pop capsule", Coolhand Jax's debut EP No Dreams of Anything  transcends the boundaries of his previous music as it reflects upon the neglected beauty of  freedom, fun and idleness.   The recording project of 22-year-old Jake Weissman, Coolhand Jax only began in 2019 — but  has already carved a place for himself in the musical scene. Weissman has since moved from  Massachusetts to Los Angeles and is working on creating infectious tunes that flawlessly  encapsulate his feelings.   "Wanna Watch You Move", the first track off the EP is a dreamy, indie-pop tune with a vibe that  takes you...
---
To call Shimmertraps a band would be an understatement. Their music, stunningly colorful, mind-numbingly textured, and blissfully unpredictable, feels more akin to a performance art piece, a full-body deep-dive into an otherworldly atmosphere. While their 2017 debut album Ozius proved their initial skill in fuzzy, introspective lo-fi with hazy, intimate vocals to match, LOOK!,  the Washington-based group's sophomore album, instead shows a distinct and brilliant evolution for the group, every moment bursting with disco-inspired, glitchy multi-dimensional synth pop, radiating with equal parts intrigue and whimsy. Since Ozius, they have changed from a five-piece group to a quartet, with Zach Moses...
---
• S.C.A.B.
SG26: S.C.A.B. - Beauty & Balance Brooklyn-based post-punk band, S.C.A.B., release debut album packed with energetic drums, wonky guitar leads, & overdriven vocals. Available now on cassette tape! Bandcamp  -  Cassette  -  Stream